MiniMate
- Transceiver Remote Support
MiniMate & MaxiMate – Transceiver Remote Support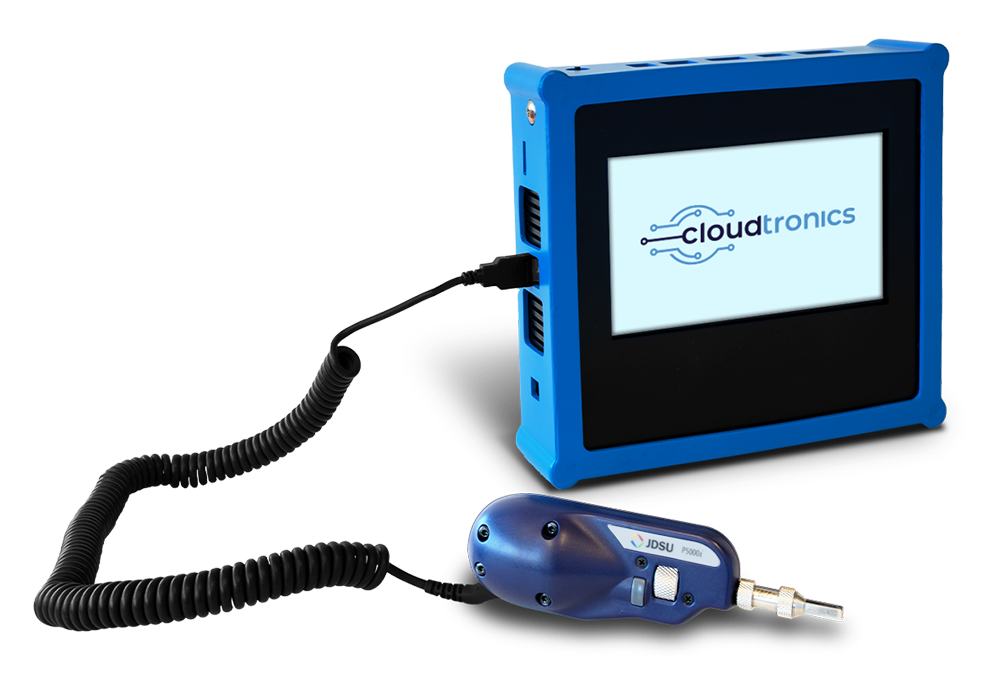 100% Standalone Devices

No drivers

No plugins required.

Turn-up devices for SFP/SFP+/SFP28/XFP/QSFP+/QSFP28.

Options available and integrated Live Chat with online Cloudtronics engineers.
Providing Real-Time Remote Transceiver Support to Onsite Technicians
The

Cloudtronics Mini Mate & MaxiMate

units, offer a unique solution in providing a hardware device with services to assist with Physical Optical levels for turn-up testing, or optioned up to provide a full suite of coding and support options.

Our device just needs an internet connection (has optional built-in 4G), any browser and has Live Chat built into the device. You can access the controls of the device via the IP or Bonjour Protocol. No PC connectivity required so no plugins or driver configuration to worry about. Ready to use out of the box.

An optional probe feature can assist the user to inspect the optical endface of optical receptacle to assist in clearing dirt related faults.

Built-in serial port for terminal support, which communicates directly with switches under test, allowing for the monitoring of SFP related problems and detecting hardware or code faults related to the transceivers.

MaxiMate shares all the features of the MiniMate and has an additional XFP port

The Cloudtronics remote assistance service can provide real-time assistance, with live specialist advice over Live Chat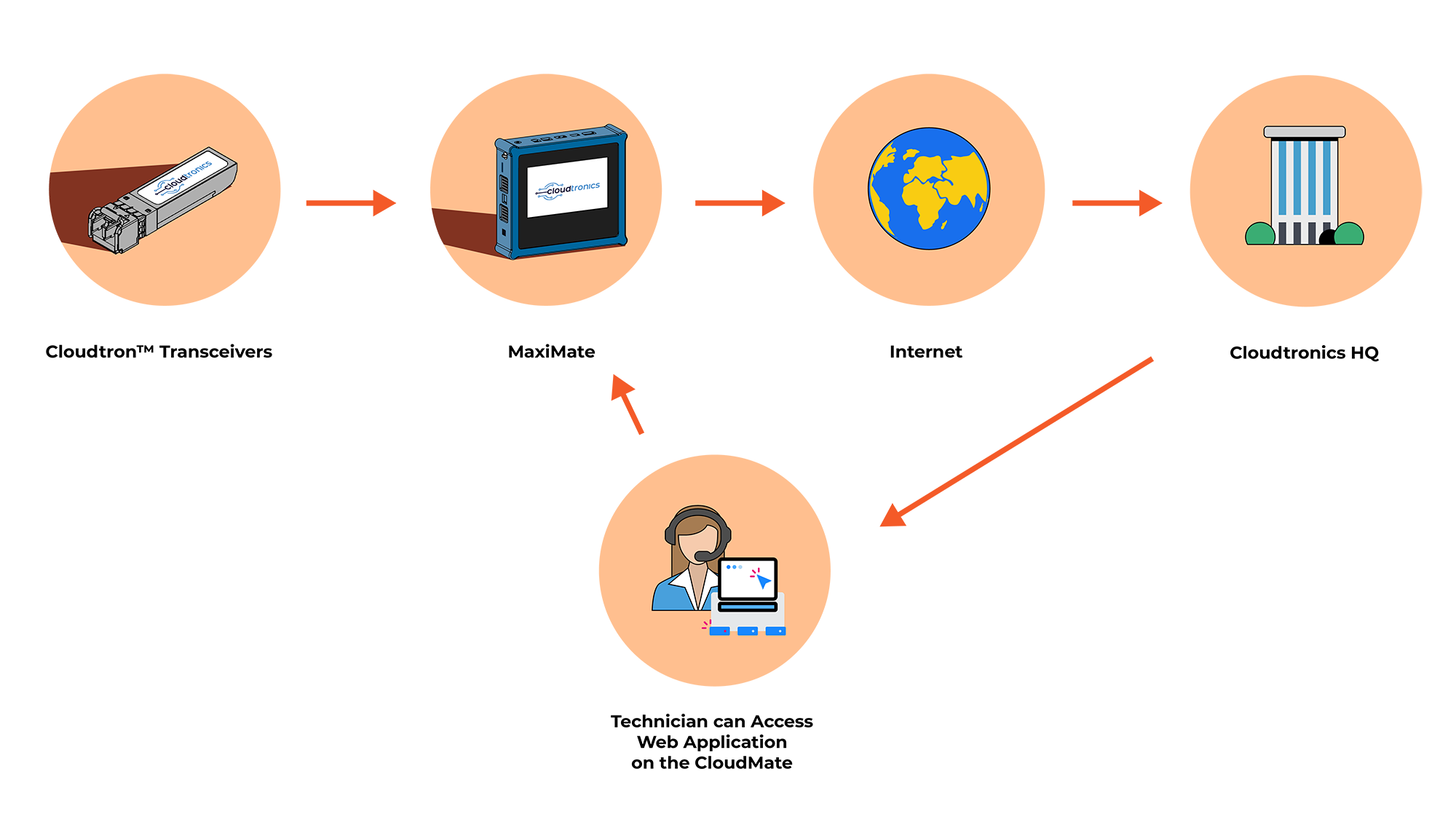 Non-specialist field technicians are able to perform fault finding activities,

 significantly reducing truck rolls.

The ability to (re)program transceivers via back to base support

 reduces the required levels of valuable inventory.

Disaster recovery works are performed in an expedited time frame due to an

 ability to code required transceivers

 at the point of repair.

New installations

 

can be

 

up and running quickly

 

using our

 Cloudtron™ Universal Transceivers 

as an interim measure, instead of waiting six weeks for delivery of original transceivers.
Datacentre Support

SFP Distributor / End User

Network Administrator Support

Network Technician Support

Disaster Recovery Scenario's

Telcos

Utilities

Government

Large Enterprise

Mass Transit Services